Happy hands start here!
antibacterial hand lotion
An alcohol-free hand purifier that absorbs quickly and is kind to the skin.
Order Now
Clinical grade

Cruelty free

Paraben free

Made with love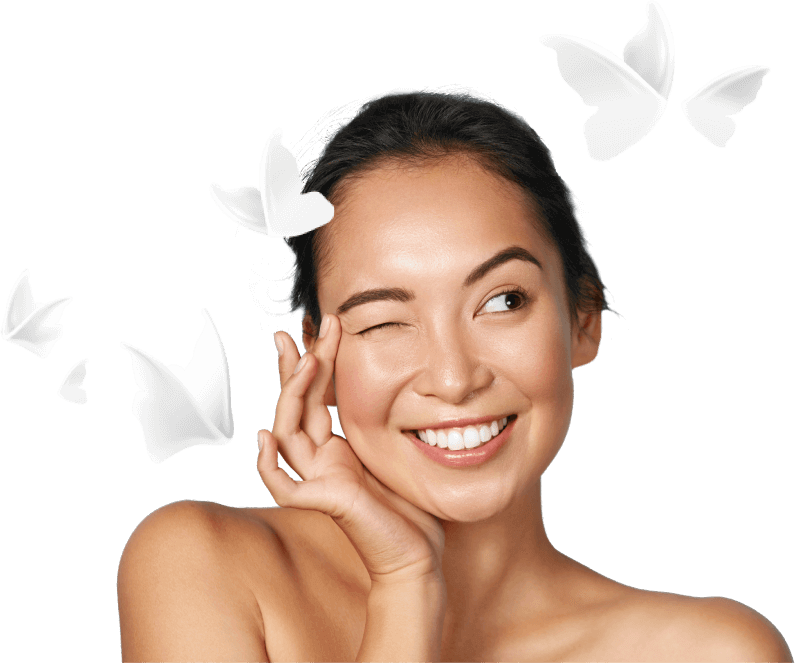 Clean and smooth hands ahead!
Learn what our powerful formula can do for your hands.
Probiotic technology
Balanced skin flora = happy skin! Our probiotic extract nurtures the good bacteria in the skin to prevent inflammation and skin damage.
Antibacterial formula
Biocracy's formula contains an alcohol free antimicrobial and antibacterial that is tough to bacteria and microbes but kind to the skin.
Skin barrier defense
Frequent use of soaps and harsh chemicals strips the skin of its natural oils, compromising the skin barrier. Our lotion's goal is to replenish the skin to make it thrive!
Recover skin elasticity
Our super hydrating formula is rich in vitamins A, B, C and E which are four mighty antioxidants that love to fight free radicals while boosting collagen production and improving elasticity.
Anti-aging and firming
Show your hands the love they deserve! Biocracy's ultra-hydrating moisture provides not only instant relief from dryness but also helps tone and firm resulting in a youthful glowing appearance.
Soft and silky hands
Our lightweight, silky lotion spreads easily and absorbs quickly leaving a smooth finish and delicate scent. No need to worry about sticky residue or slippery hands!
Take advantage of our introductory offers:
FREE SHIPPING
ANTIBACTERIAL + PROBIOTIC
Hand lotion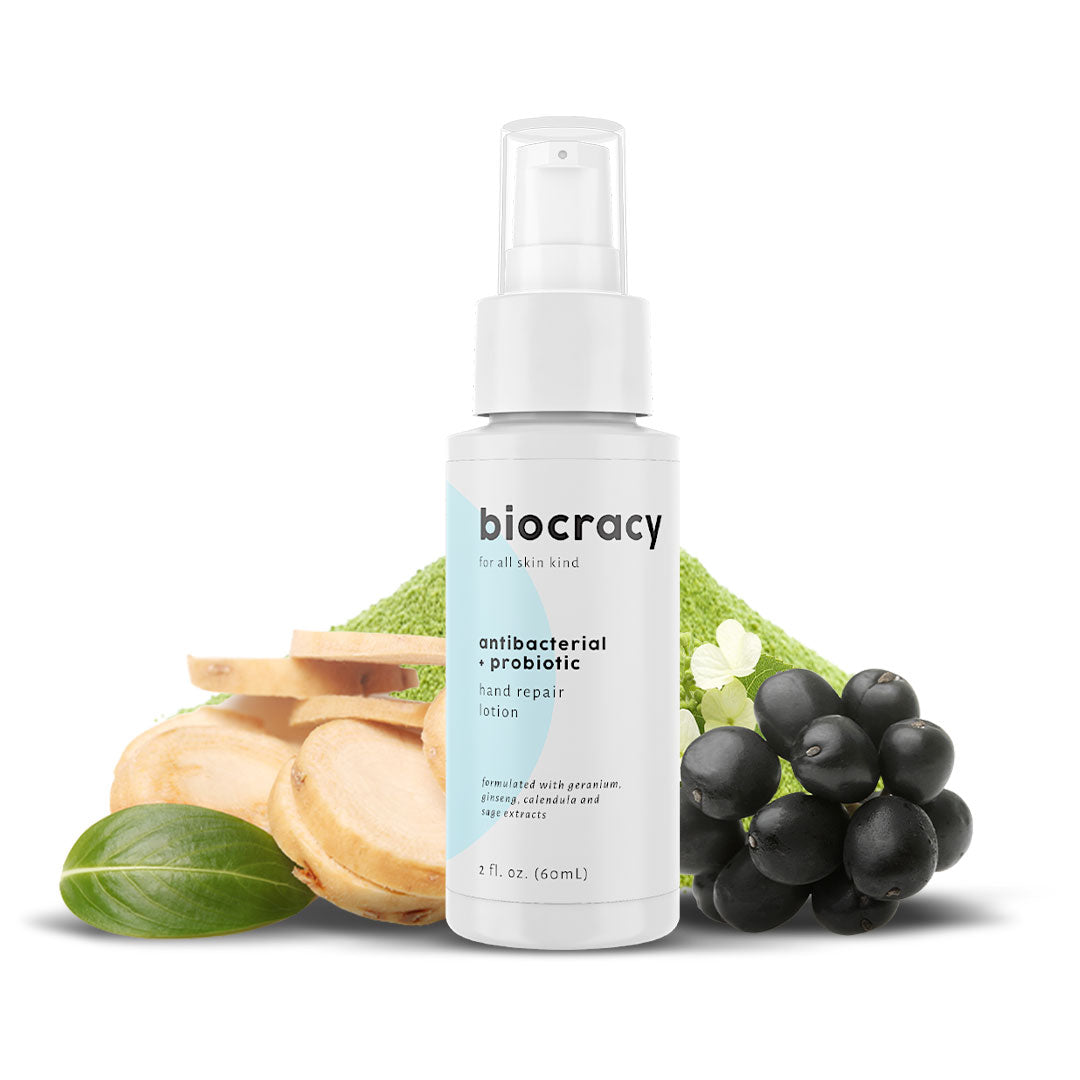 $19.00
All the goodness your hands need to keep bad bacteria at bay and recover after frequent washing or cleansing.
FREE SHIPPING
ANTIBACTERIAL + PROBIOTIC
Buy 3 + Get 2 Free
Our best offer yet! Ideal for stocking up or giving away to friends and family.
FREE SHIPPING
ANTIBACTERIAL + PROBIOTIC
Buy 2 + Get 1 Free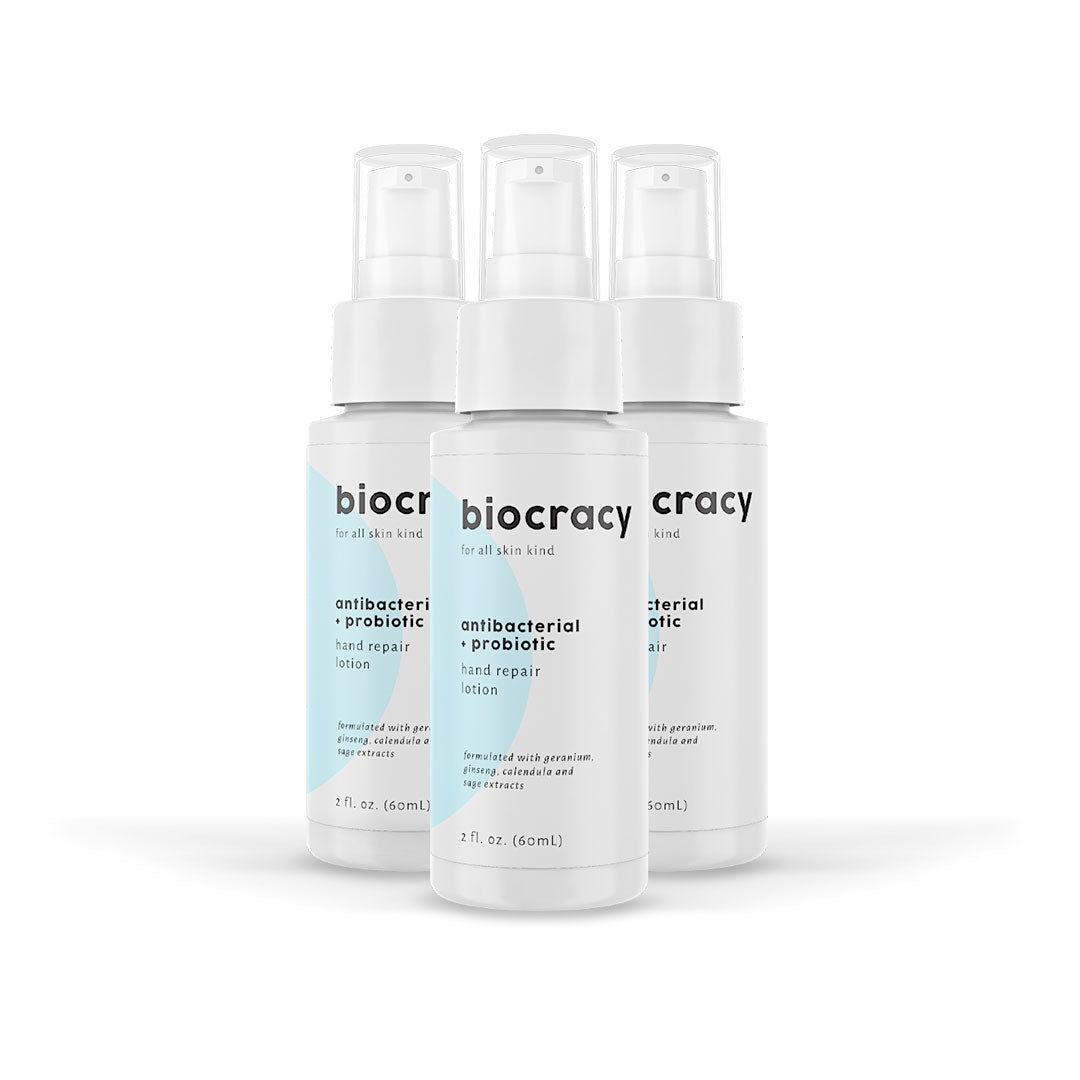 Get more value with our bundles. The complete solution for happy hands!
For all skin kind
Made for you with love
+ good for you ingredients
Limited time only
Product launch offer
Get up to 50% OFF with our bundles
Order yours now
Our customers say:
After recent research I learned how important it is to keep you skin flora healthy. My job requires washing hands and using cleansers all the time and my hands were starting to look aged. I'm so lucky I found it!

This lotion is wonderful! It's rich, hydrating but not greasy at all. The subtle floral scent and smooth, glossy finish truly make my hands look refreshed and younger. Be good to yourself and try it.

I love how simple it is to use this product! Just apply it on your hands to keep them glowing! It's very lightweight & absorbs quickly. Love it!

My hands were starting to look hungover, that is dehydrated and showing clear signs of aging. Glad I found this pocket sized miracle I can carry around everywhere!

Love this! My skin has such sensitivity to alcohol based products, this is a really good moisturizer and repairing product for my very sensitive hands.
Clinical grade

Cruelty free

Paraben free

Made with love
We love your skin as much as you do
That's why we are 100% transparent with the contents of our formulas and want to show you our full ingredients list. So you rest assured the product you get is a great match for your skin.
Active Ingredients:
Benzalkonium chloride - 0.13% (Antiseptic)
Inactive Ingredients:
Water (Aqua), Caprylic/Capric Triglyceride, Cetyl Alcohol, Behentrimonium Methosulfate, Carthamus Tinctorius Seed Oil, Dimethicone, Propanedial, Butylene Glycol, Calendula Officinalis Flower Extract, Citric Acid, Disodium Phosphate, Equisetum Arvense Extract, Ethylhexylglycerin, Fragrance, Geranium Maculatum Extract, Glycerin, Honey, Lactococcus Ferment Extract, Moringa Oleifera Seed Extract, Panax Ginseng Root Extract, Phenoxyethanol, Salvia Officinalis Leaf Extract, Sambucus Nigra Flower Extract, Sodium Hydroxide.